Xtreme Lashes by Jo Mousselli is the industry leader in wholesale lashes suppliers with an extensive selection of award-winning professional application supplies, eyelash extension adhesives (glue), marketing materials, precision implements, tweezers, and application tools.
Xtreme Lashes is also the industry leader in specially-formulated eyelash extensions compatible aftercare cosmetics, skincare, and retail products.
Shop wholesale lashes suppliers

Under the direction of Registered Nurse Jo Mousselli, a team of professional Lash Stylists, chemists, engineers, and quality control technicians ensure that all products go through extensive Research and Development and Quality Control testing for performance, quality, safety, and longevity.
Our extensive portfolio of professional and consumer-grade wholesale lashes suppliers and products enable you to custom design and fulfill every customer's needs and desires for longer, fuller, thicker, darker, and long-lasting eyelash extensions.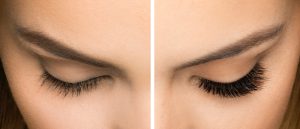 To purchase Xtreme Lashes adhesives (glue), lashes, or other application products, please call the Xtreme Lashes Customer Success Department at 1-877-244-5274 or fill out this form.
Safety and performance is our #1 priority when developing wholesale lashes suppliers. Our adhesives are made using the same properties and ingredients found in medical adhesives. Additionally, FlexFusion® Adhesive with Rapid Cure Technology®, our #1 selling medical-grade cyanoacrylate adhesive, is manufactured in a US-based and FDA-registered facility that specializes in medical adhesives. We are the only company in the world that offers the medical-grade FlexFusion eyelash extensions adhesives. Our renowned wholesale lashes suppliers include: FlexFusion® brand of medical-grade, clinically tested and proven to be hypoallergenic adhesives, Faux Mink X-Wrap® Lash Trays, Faux Mink Bold™ Lash Trays, ProComfort® precision tweezers, Silicone Under Eye Patches, dermatologist tested and clinically proven to be hypoallergenic, Lint-Free Under Eye Patches and more.
To complement our comprehensive portfolio of wholesale lashes suppliers, an Xtreme Lashes professional can retail eyelash extension compatible cosmetics and skincare products at wholesale pricing to create additional revenue alongside their lash services.
Another benefit of retailing Xtreme Lashes aftercare beauty products is the ability to help your clients protect their eyelash extensions investment with specially formulated eyelash extensions makeup remover, cleansing applicators, mascara and eyeliners for eyelash extensions, concealers, eyelash and eyebrow fortifying serums and more!
CALL US
Our approach to Product Development is to develop products that are high performance and viable that you are proud to use every single day. We don't develop gimmicks or products that are here today and gone tomorrow. Our portfolio of products is designed for efficacy, quality, precision and performance.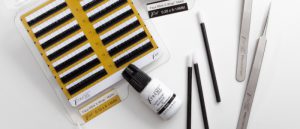 To support our portfolio of innovative wholesale lashes suppliers and retail products, curriculum is consistently developed by our expert team of Corporate Lash Trainers and Educators.
Every Xtreme Lashes Lash Stylist receives the most up-to-date training through online education and e-learning interactive modules, whether they are in a trainer-led classroom or in the comfort their own home or lash studio.
With comprehensive hands-on education, legendary customer service, and high-performance products, business, marketing, and troubleshooting support, we are committed to continuously improving your professional development.
When in search of Wholesale Lashes Suppliers, contact Xtreme Lashes. The global leader in Wholesale Lashes Suppliers since 2005.
To purchase Xtreme Lashes wholesale lashes suppliers or retail products, please call the Xtreme Lashes Customer Success Department at 1-877-244-5274 or fill out the form.