Minimize adverse reactions and eliminate irritation by using Silicone Under Eye Patches during your lash extensions application. Our hypoallergenic Silicone Under Eye Patches are highly recommended for clients with sensitivities, but are also excellent for all clients.
Misconception about Irritation during and following a Lash Extensions Application
The reality is, many factors play a role in causing or eliminating adverse reactions. Nevertheless, it's a common misconception that eyelash extension adhesives are the root cause of irritation and adverse reactions in the eye area. However, it is in our experience that many adverse reactions during (and sometimes even after) a lash application result from the under eye patch or the tape being used to cover the lower lashes. When in doubt about the level of sensitivity your client has, reach for Silicone Under Eye Patches.
Irritation and the Under Eye Patch
Irritation and/or adverse reactions result from either the improper placement of the under eye patch, or, from the ingredients in the under eye patch or tape being used to cover the lower lashes even if the patch or tape was placed properly.   The under eye patches or tape may contain ingredients that your client is irritated by (irritants) or is allergic to (allergens).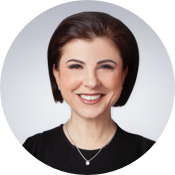 As Xtreme Lashes® CEO, Jo Mousselli, RN, states, "While ingredients in the Xtreme Lashes Hydrating Under Eye Gel Patches and Lint-Free Under Eye Gel Patches have been researched and developed to hydrate, rejuvenate, and combat the signs of aging of the delicate under eye area, some clients may not be able to tolerate these ingredients."
Jo Mousselli goes on to explain: "For lash wearers who have sensitive skin, and for those who are prone to allergies, active ingredients found in under eye patches and tape may cause irritation or an allergic reaction as evidenced by signs and symptoms ranging from mild redness, some tearing, and a sensation of burning and itching to a more serious case of inflammation as evidenced by moderate to severe redness and swelling of the eyes and eyelid in addition to pain, burning, and itching. These reactions may be immediate – during the lash application. Or, they may be delayed – presenting themselves after the application is complete – within hours or a day or two. Even clients who do not have sensitive skin and are not prone to allergies will have adverse reactions, IF ingredients from the under eye patch or tape used to cover the lower lashes enter the eye. The reason is simple; while the ingredients in our Hydrating Under Eye Gel Patches and Lint-Free Under Eye Gel Patches provide hydration and anti-aging benefits, these ingredients are NOT supposed to enter the eye. They are irritating to the inner eye."
How to Minimize Potential Irritation and Adverse Reactions (and keep Clients happy!)
During your Pre-Application Consultation, if your client reveals that they have sensitive skin and/or allergies to cosmetics, be sure to use only the hypoallergenic Xtreme Lashes Silicone Under Eye Patches and the Xtreme Lashes FlexFusion® Adhesive – both products have been clinically tested and validated as hypoallergenic.  And, ensure you are applying the Silicone Under Eye Patches properly, click here to watch our demo video.
Keep your lash room's humidity between 45%—60% and well-ventilated with the help of the Xtreme Lashes Environmental Safety System. To learn why 45%-60% humidity is crucial, the usefulness of the Environmental Safety System, and application techniques to combat too low and too high humidity, please click here. You don't want to miss this article!
Quick Shop Links
Shop Silicone Under Eye Patches
Shop FlexFusion Adhesive
Shop Environmental Safety System