---
Receive the BIGGEST DISCOUNT on your Lash Extension Certification Training Career Builder Package when you ​​​​​​enroll today! Limited time only.
All Career Builder Packages include: 
Xtreme LIVE Online™ Trainer-Led Certification Training of your choice + 
FREE Supplies, Equipment, & Furniture ($1900 value)!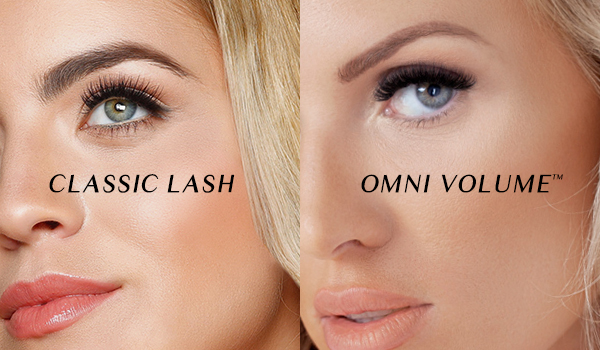 Which Career Builder Package (CBP) is best for me?
Based on your skill level and needs, we have 2 packages for you to choose from:
​​​​​​Classic Lash Extension Certification CBP:


–




Recommended for beginners 

or those that need a refresher. 

4 days of 

Hands-On Training.

Advanced Omni Volume™ Lash Extension Certification CBP:

Recommended for those skilled in Classic Lash and want to advance their career in multi-layer, Mega Volume lash application techniques.

 

2 days of 

Hands-On Training.
Included with your enrollment:
​​​​​​Xtreme LIVE Online™ Training where you can Lash, Learn, & Certify from anywhere– your home, salon, or even school. This is NOT a pre-recorded video training. During your Training session, you'll meet, talk, and interact with your Certified Xtreme Lashes Trainer in real-time.
Hands-On Training during which you apply lashes to real, LIVE models under the direct supervision and guidance of your Trainer. 
Over $1,900 in FREE Supplies, Equipment, & Furniture. Use them to complete hundreds of lash applications and to generate thousands of dollars in profits:

Application Supplies that include Lash Extensions, Swiss-made Precision Tweezers, Adhesives, and more!
Equipment and Furniture you'll need to set up your Lash Application Station to start generating income right away.
Xtreme Lashes Aftercare & Cosmetics to help Clients boost their lash longevity. Retail these products to increase your income alongside your lash services. 
Get everything you need open and/or grow your business and generate thousands of dollars in profits right away!
Need help with your payments? ​​​​​​No worries. We have a few financing options for you.
Train NOW and pay over time with financing through PayPal or Affirm. Payments may be as little as $107 per month! These options are available at checkout.

​​​​​​If you don't want to pay interest, take advantage of our

LASHPAY™ Interest-Free Payment Plan

.

Call 

833-LASHISTA

to learn more.
Frequently Asked Questions
1. Why choose our Classic Lash Career Builder Package?
​​​​​​
Under the direction of Registered Nurse & CEO Jo Mousselli, Xtreme Lashes pioneered the eyelash extensions industry 16 years ago with Jo's mission to empower and enrich lives through beauty and education.
In this 4-Day Training, you will interact in real time with your Trainer and complete live hands-on lash extension applications from the comfort of your own home. Utilize the interactive online eyelash extension training modules at your own pace before, during, and after the live online/virtual training.
2. Why choose our Advanced Omni Volume Career Builder Package?
While other lash extension training companies teach you one volume technique through a few hours of education, we are dedicated to advancing your skill set in ALL Volume Techniques through our 2-Day Training because the definition of "Omni" means "All".
Using our Lash Calculator® Tool, you'll learn how to safely and effectively create volume with ease, speed, and precision when using any one of the many Volume techniques, including Russian, Bordeaux, Hollywood, Mega, and more.
Additionally, you'll learn how to master our proprietary techniques including, Horizontal Layering, Vertical Layering, Bridging, Fading, Feathering, Tipping, and more to custom design lashes that will turn heads!
3. How will Xtreme Lashes help me grow my lash business?
Unlike the competition, our commitment to you doesn't stop at Training. We offer Loyalty Programs designed to help you earn more, save more, and grow your business. Some favorites include:
✔️ Xtreme Inventory Savings Program: Save up to 32% off already discounted wholesale pricing on all Application Supplies and Aftercare & Cosmetics. Increase your discount simply by shopping more!
✔️ Authorized Retailer Program: Purchase lash extension compatible Aftercare & Cosmetics at wholesale pricing, then sell them to your Clients at MSRP for at least 100% markup!
✔️Lash Stylist Online Directory: Increase your Lash Studio's awareness and sales by getting listed on our digital directory that is visited by thousands of potential Clients each day.
✔️ LIVE Lash Stylist Support Hotline: Live help is available to you 7 days a week! This FREE service is available to Lash Stylists trained by Xtreme Lashes only.
4. Do I have to be licensed or credentialed to attend training?
Licensed estheticians, cosmetologists, professional makeup artist, massage therapists, registered nurses, dental and optical professionals are eligible to get trained! If you are a student in one of these professions, we welcome you into our program as well.
5. Am I legally allowed to apply lashes in my state after I get my certification?
It is your responsibility to research and locate your state statutes and regulations, if any, regarding the practice of eyelash extensions application. Check with your local health department, board of cosmetology, nursing, optical, etc.

6. Once I certify, do I have to work in a Spa or Salon?
As an Xtreme Lashes Certified Lash Stylist you can operate your own business by renting a booth, get employed at your local salon, studio or medi-spa, and even become a mobile freelancer. The choice is yours.
7. Can you share a few recent Xtreme LIVE Online Training testimonials with me?
"I sure wish I would have known about Xtreme Lashes by Jo Mousselli eons ago!!! This Live online course went way beyond ALL my expectations. Believe me, I did A LOT of research on lash training and in my own opinion this company met all my needs. The trainer I had for my class was phenomenal and so very kind to all the students. I live in a rural area so this lash class was a perfect fit for me & my needs. I was able to have high quality training online from the comfort of my own home and not have to worry about driving 3-4 hrs for training." – Jenevieve
"It was an excellent training and trainers were very helpful. Definitely better then I expected for an online course. I normally prefer trainings in person but this course was very educational and learned new tips and tricks for my clients." – Bilhah M.
"Finished my online Omni volume training. I'm so glad I took this class. I'd be lost in the lash world if I hadn't. Rania was great at explaining it all in just 2 days. This is definitely an advanced training and very informative. I love being apart of this team" – Melissa R.