Give your clients longer, fuller, darker, and more lifted voluminous lashes with Xtreme EASE, SPEED, and PRECISION with the NEW Xtreme Volume System. This holistic system for creating game-changing volume lashes combines innovative products, advanced application techniques, and precision tools that will empower Lash Stylists to create volume lashes easier, faster, with greater precision and better retention than ever before.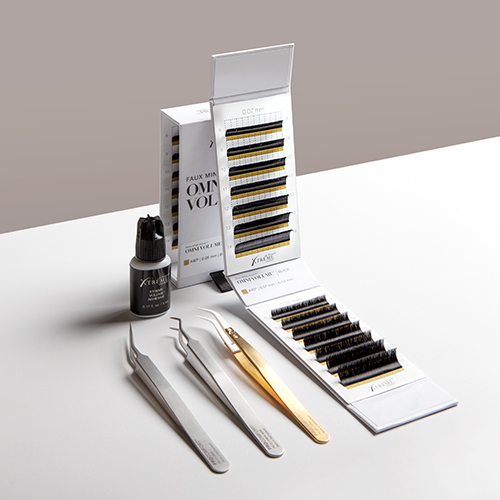 The Xtreme Volume System is comprised of the revolutionary Omni Volume™ Eyelash Extensions, our newest rapid curing and long-lasting adhesive called Xtreme Volume Adhesive,  precision Tweezers, and our Advanced Omni Volume™ Certification Training.
To learn more or to purchase the complete Xtreme Volume System or any of its components, visit www.xtremelashes.com.