Have you been thinking about volume eyelash extensions training? There are many variations: Omni Volume™, Mega Volume, Russian Volume, and more that you can learn live online with Xtreme Lashes.
Omni Volume™ eyelash extensions are now the gold standard. Consumers demand it and you deserve a Training that gives you the skills necessary to offer a luxury service and charge a price worth your investment.

Check out this awesome Omni Volume before and after: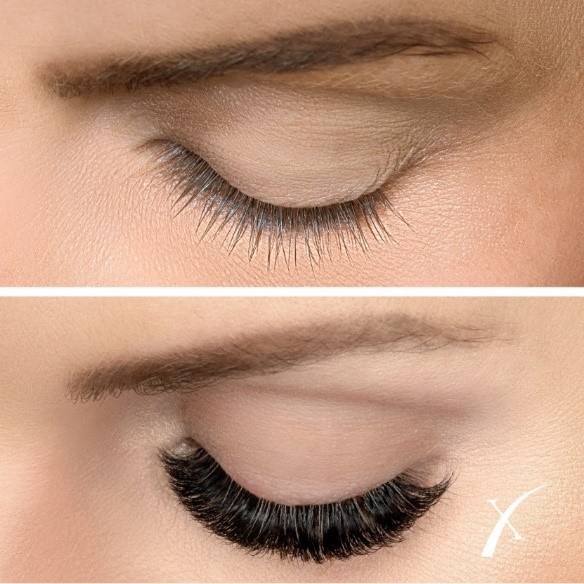 Xtreme Lashes Stylists with Advanced Certification in Omni Volume are charging upwards of $350 for a full set of Omni Volume lashes, and the application supplies cost about $9.

Please continue reading as we answer any of your questions.

No Omni Volume Certification Training near you? Continuing your Education is now easier than ever before through our NEW Xtreme LIVE Online™ Trainer-Led Omni Volume™ Certification Training. Professionals who desire hands-on training, but don't want to deal with the hassles or the expense of traveling to a training venue can now train and certify from the comfort of your own home! You don't have to incur the expense of booking an airline ticket, hotel accommodations or overnight babysitting.
No Time to Take Volume Training? Take advantage of the extra time you have while social distancing to learn and perfect more advanced techniques. Take the Xtreme LIVE Online™ Trainer-Led Omni Volume™ Certification Training today and be ready to offer Omni Volume to your clients when COVID-19 restrictions in your local area are lifted. Taking the training now and from the comfort of your own home also allows you NOT to have to reschedule your clients to train at a later date.
Did you postpone getting Omni/Mega Volume trained and certified because you haven't had time to revise your menu of services to add Volume Lashes as a service and not sure what to charge? You have more time now than ever before to surprise and impress new and existing clients with a brand-new service on your menu that offers refreshed Omni Volume looks that they will adore.
Have you noticed that Lash Stylists in your area are providing Mega/Omni Volume services on their online menu and they are listed on the Xtreme Lashes Online Lash Stylist Directory as Advanced Omni Volume Certified thereby taking new and existing clients from you because you don't yet offer Mega/Omni Volume lash services? Get Omni Volume trained and certified, update your Lash Stylist Directory listing to advertise your Advanced Certification in Omni Volume, gain new local clients who are looking for an Xtreme Lashes Omni Volume certified lash stylist near them, stop losing clients, and increase your profits.
Not sure how to update your menu of services to incorporate Omni Volume and don't have Omni Volume images to show prospective clients? No worries. At Xtreme Lashes, your success is our number one priority and with your Advanced Omni training, we will guide you on how to add the service to you menu, and we will even give you eye catching Omni Volume images, similar to the one below, to add to your menu to get you started.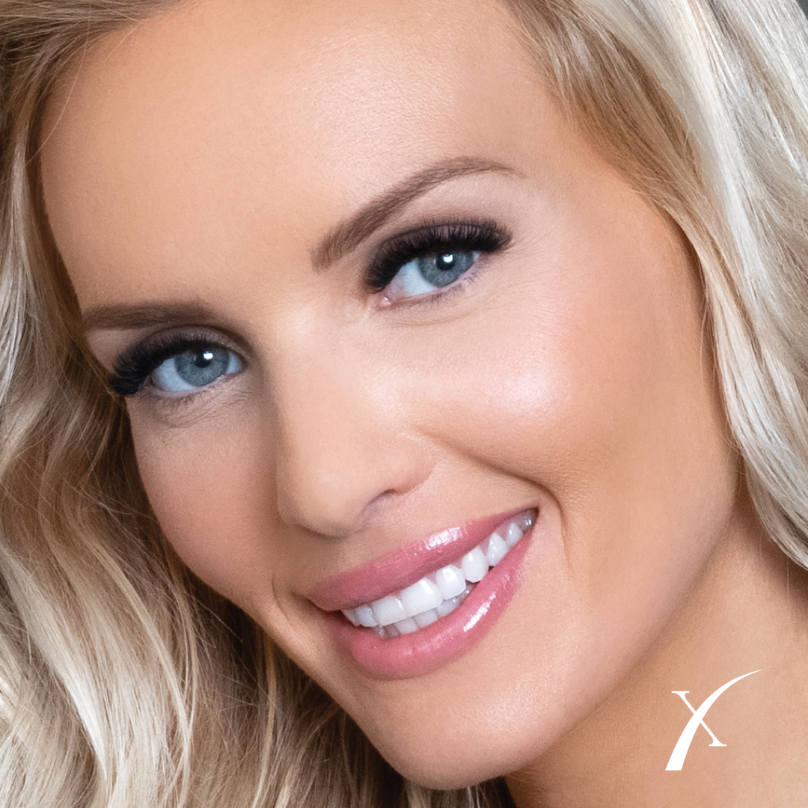 Xtreme Lashes Stylists with Advanced Certification in Omni Volume are charging upwards of $350 for a full set of Omni Volume lashes, and it only cost them an average of only $9 in supplies. Your customers will LOVE their longer, fuller, darker and lifted Omni Volume Lashes!
Not sure if you're going to succeed in mastering the multi-lash pick up technique? In addition to getting trained by an Xtreme Lashes Certified Trainer – the best in the industry – from the brand that brought eyelash extensions to a global market 15 years ago, with enrollment into Advanced Omni Volume Training, you also receive access to over 7 hours of interactive, high definition and engaging video tutorials specifically on Omni Volume. These online lessons combined you're your hands on training and the ongoing support from our Xtreme Lashes Corporate Stylists, who will be there to offer you live technical support 7 days per week, rest assured you will perfect your Volume skills.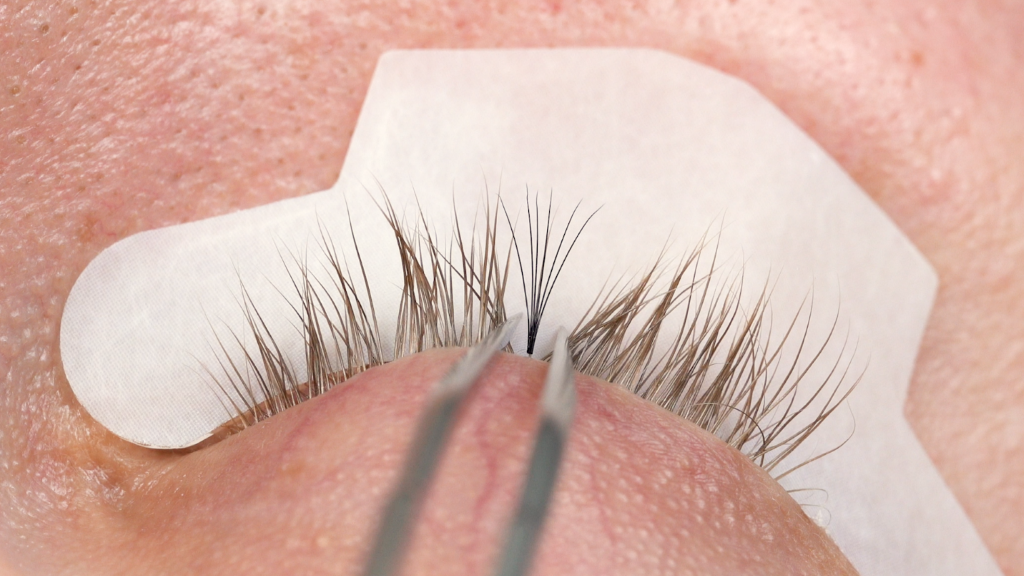 Do you already offer Volume lashes to your clients and aren't sure you will benefit from getting trained again? Yet, you've seen Volume & Hybrid lash looks that wow you and wish you can replicate? Our New 2020 Xtreme LIVE Online™ Trainer-Led Omni Volume™ Certification Training combines all techniques originally invented by Xtreme Lashes between 2005 – Present, including the art of applying multiple lash extensions to one isolated natural lash using Multi-Lash Pickup™ or Stacking™, as well as Feathering™, Layering™, Fading™, Perking™, Bridging™, Hybrid™ lashes, and so much more, to bring your clients the ultimate custom designed volume lash looks.
Our 2020 Omni Volume Certification Training curriculum is packed with new and advanced design concepts and application techniques that will certainly elevate your current volume lash techniques to a new level of art and science.
Have you had clients come to you with damaged natural lashes from improperly applied Volume lashes, or had clients come to you with volume lashes that do NOT complement the consumer's eyes causing you to be hesitant to offer Volume or Mega Volume to your clients, yet you know you must offer Volume because clients expect it? Do not compromise your clients' safety to gain profits. You can have both. Remember, our Founder and CEO Jo Mousselli is a registered nurse and your reputation, your success, as well as your client's safety have always been her number one priority. We encourage you to take the Xtreme LIVE Online™ Trainer-Led Omni Volume™ Certification Training. Learn how to incorporate a variety of volume designs safely with ease, speed, and precision, without the fear of damaging your client's natural eyelashes with the Xtreme Lashes Lash Calculator® Tool.
Using our proprietary Lash Calculator® Tool, you can rest assured that you will not harm your clients' natural lashes due to applying extensions that are too heavy for their natural lashes or too many extensions to one natural lash. Our Trainers will teach you how to use this tool to add volume, creating subtle or dramatic volume lash looks that are safe for your clients.
Have you been thinking about investing into another company's Online Training to save money, yet, you know deep down that unless the training includes live, real-time coaching, training, feedback and support from a live trainer to guide you every step of the way, you may develop bad habits that you will have trouble shedding later and/or not be able master the techniques necessary to provide beautiful, safe and lasting lash applications by simply watching online videos or reading documents online? Don't waste your time or money on watching online tutorials without being able to interact with an expert certified trainer. Nothing takes the place of getting hands-on training under the direction and leadership of an expert mentor. You would never settle on going to a hair stylist or a dentist who got trained and licensed simply from watching videos without being evaluated professionally to earn their license.
This is a major investment for me. How do I know I will get a return on my investment? We know that hands-on training and certification with Xtreme Lashes is a major investment for you. We take your investment very seriously. Your clients are an extension of your business, and as soon as they leave your lash application table they are modeling your expertise, and your personal brand is on their eyelid. At Xtreme Lashes by Jo Mousselli, we take your investment and your reputation very seriously. We promise to provide you with the most advanced training and ongoing support to give you the confidence to book appointments that result in increased profits while you give your clients longer, fuller, darker lifted lashes that Extend their Beauty™ through eyes that look more beautiful, more youthful and get noticed by their family and friends. We want your clients to be walking advertisements for you. As you may know, the best endorsement is a customer referral. And this is what we wish for you.
Need more information before enrolling? Watch our latest webinar during which Xtreme Lashes CEO Jo Mousselli, RN, BSN, explains the New Xtreme LIVE Online™ Trainer-Led Omni Volume™ Certification Training in even more detail!