As you advance your lash styling career or embark on your journey to becoming a Lash Stylist, we know that partnering with the right company is a major investment for you and we take your investment very seriously, so let us introduce you to the Xtreme Lashes brand.
In 2005 we revolutionized the beauty industry by bringing eyelash extensions to the US and across the world to empower and enrich lives through beauty, the lives of consumers with longer, fuller, darker lifted lashes and eyelash extension compatible cosmetics, and the lives of professionals with eyelash extensions application supplies, lash application techniques and curriculum, and business-building loyalty programs and technical support to facilitate rewarding and profitable careers.
Today, 15 years later, we developed the Xtreme Lashes Career Builder Package to accommodate you at every stage of your lash styling career.
Introducing the Career Builder Package:
Xtreme LIVE Online™

Classic

&

Omni Volume™

Lash Extension Certification Training
Choose Your Training Date. Choose Your Training Time. Certify From Anywhere.
Be ready to lash post COVID-19 when the demand for longer, fuller, darker, and more lifted lashes will be stronger than ever.
Lash Your Way™ with the NEW Career Builder Package which has everything you need to kickstart your rewarding, versatile, and profitable career as a Certified Xtreme Lashes Stylist! Own and operate your own business, seek employment at your local salon or medical spa, contract at your local multi-stylist lash studio, or even become a mobile freelancer.
Live Online Lash Extension Certification Training. There are many options to choose from, including different time zones to best fit your schedule.
What's Included:
1️⃣ Comprehensive LIVE Trainer-Led Online Training: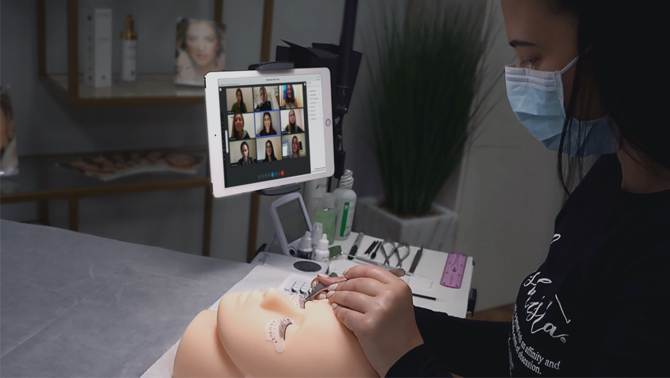 2️⃣ The Portable Lash Application Station Pack: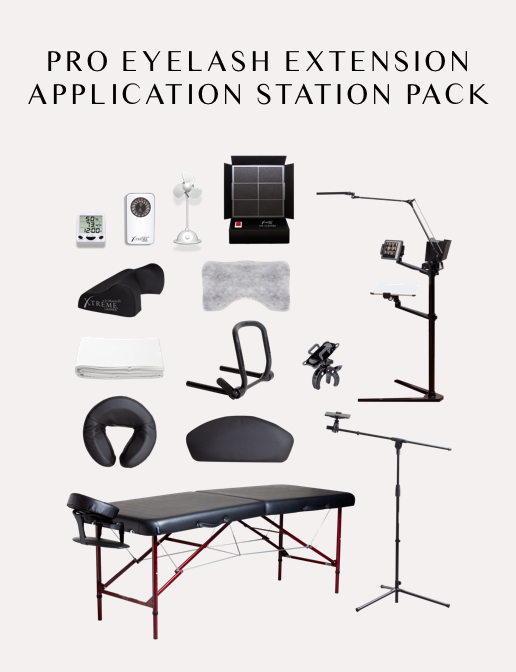 3️⃣ Pro Eyelash Extension Supplies & Tools to Complete Hundreds of Applications & Generate Thousands of Dollars: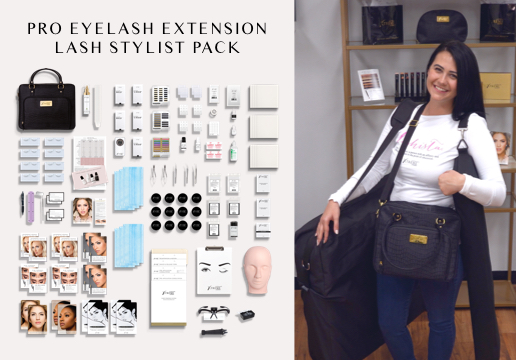 4️⃣ Lashista Deluxe Collection: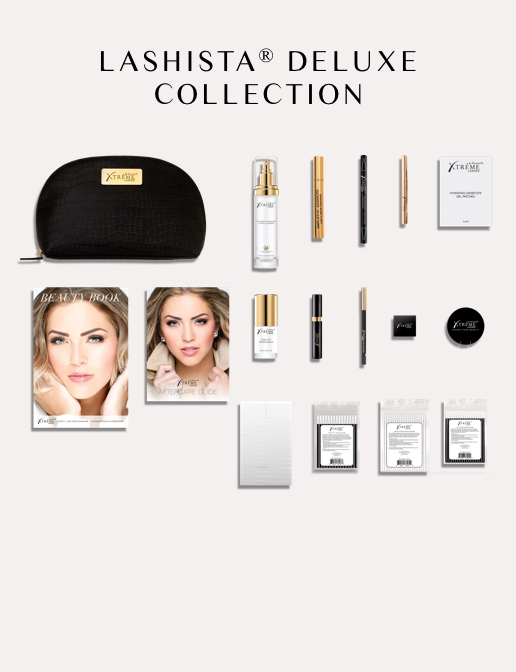 Loyalty Pays at Xtreme Lashes
Once trained, you will be able to take advantage of the plethora of Xtreme Lashes Business Building Loyalty Programs designed to help you save more, grow faster, and earn more. Learn more.
Which Career Builder Package Is Right For You?
If you are new to eyelash extensions, enroll into the 4-Day Xtreme LIVE Online™ Trainer-Led Classic Lash Extension Certification Training that is designed for beginners or those who want to take a refresher course in the fundamentals of eyelash extensions.
If you are an experienced Lash Stylist and ready to embark on creating volume with ease, speed, and precision, enroll into the 2-Day Xtreme LIVE Online™ Trainer-Led Omni Volume™ Certification Training. During this training, you will learn the art of applying multiple lash extensions to one isolated natural lash using advanced lash application techniques to bring your clients the ultimate custom-designed mega volume lash looks.
Payment Options: We Have You Covered
Option 1: Enroll into training now and finance over time using PayPal or Affirm Financing. Click "PayPal" or "AFFIRM" during your online checkout.
Option 2: Enroll into training now with a down payment, and pay the remaining balance over time using our interest-free payment plan option, call 833-LASHISTA to learn more.
Option 3: Pay in full. All major Credit/Debit Cards, PayPal, Gift Cards, and Amazon Pay are accepted.
Need more information before enrolling in live online eyelash extension training? Watch our latest webinar during which Xtreme Lashes CEO Jo Mousselli, RN, BSN, explains the Career Builder Package in even more detail!
Your Success is Our #1 Priority
The team behind the mission:
Our product development innovation team of professional lash stylists, technique & curriculum developers, cosmetic chemists, engineers, quality control experts, and customer success management team look forward to building a lasting partnership with you to support your journey as a successful and profitable Lash Stylist.
Sincerely,
Jo Mousselli & The Xtreme Lashes Team