Back to school season is here and now's the perfect time to enroll yourself in online lash extensions training to reach your goal of becoming a lash tech in time for the holiday season! One key benefit of online lash extensions training is that you can train from anywhere – home, school, or even your salon/studio. This means you can achieve your career or business expansion goals with minimal disruption to your life and schedule!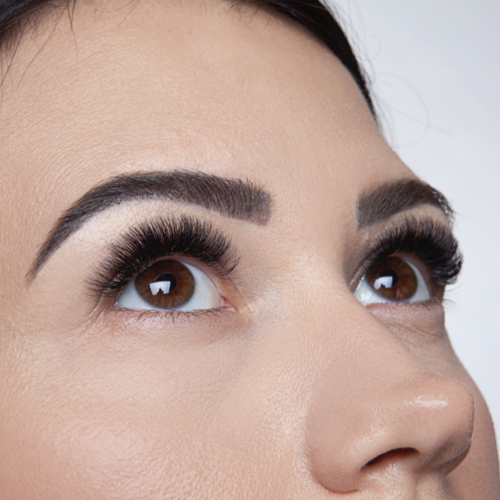 If this is your first time deep diving into lash training research, the immense amount of information seem scary since the lash extensions application is such an intricate process! However, if you choose the right online lash extensions training from the start, you're chance of success may dramatically increase.
Let's break down some of the things you should look for in a lash company and online lash courses.
Find an industry leader that offers online lash extensions training courses
This is easily your first step. If you've researched lash extension application techniques, online eyelash extension courses, or even asked your peers, you're sure to have been told of Xtreme Lashes by Jo Mousselli®. Founded in 2005 by Jo Mousselli, a licensed registered nurse, Xtreme Lashes by Jo Mousselli® not only established the original processes and procedures for the eyelash extensions process, but we also set numerous safety standards for the industry worldwide when the industry still considered 'the wild west'.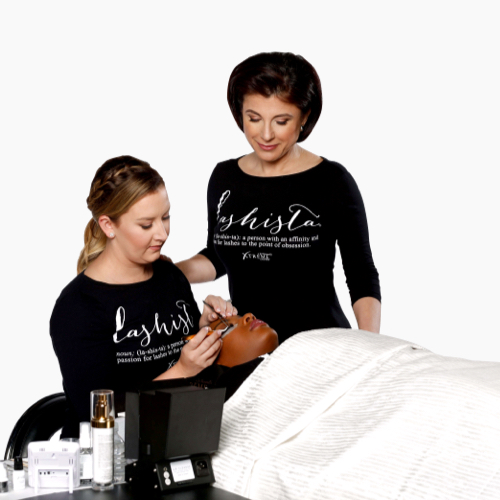 Through Jo's direction, activism, and expertise in the medical field, Xtreme Lashes transformed the industry by being the first to combine innovative lash artistry techniques and styles with strict safety and sanitation standards. Xtreme Lashes has continued to expand and innovate, with new lash extension tools and supplies, lash extension types, and the highest quality products on the market.
Do you want your online lash extensions training to include strict safety and sanitation procedures to ensure the health and safety of yourself and your clients? If yes, then Xtreme Lashes by Jo Mousselli® is for you!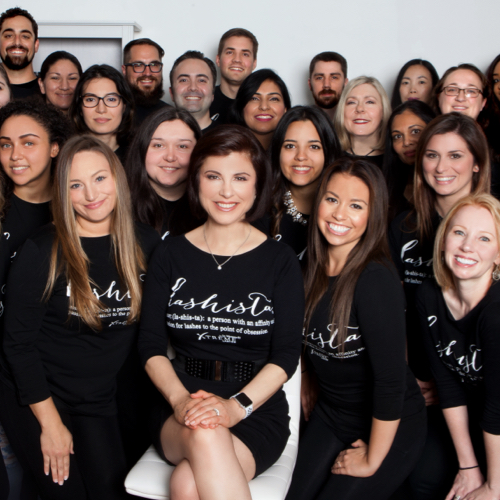 We've also continued to grow, especially with our legendary customer support that we offer you free of charge when you become our client. Anytime you need troubleshooting assistance with a product, technique, and even if you're searching for business building tips, our Customer Success Manager and Trainer-Troubleshooters will be there to help. So, ask yourself, do you want to become a part of this incredible legacy?
Here are 10 more reasons why you should choose Xtreme Lashes for your online lash extensions training.
Choose an online lash extensions training that offers lash application training and business building support
Being a Lash Tech is much more than just artistry. It's having business building strategies, inventory management, continuing/advanced education, after sales support, and much more. Your decision to choose an online lash extensions training program from a Lash Academy must include how much support you will receive when building and establishing your business. Finding an online training program that will help you succeed in the long run as a Lash Stylist is key.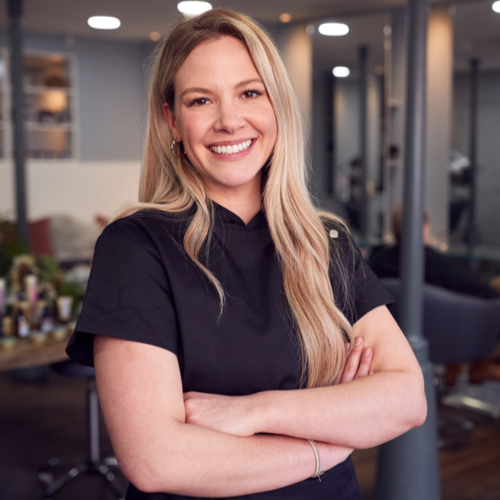 Today (August 2022), Xtreme Lashes offers two primary online eyelash extensions training programs with an extensive hands-on approach for any beauty professional:
For Beginners to Lash Artistry: Classic Lash Extension Certification Training Career Builder Package
For Skilled Lash Techs: Advanced Omni Volume® Lash Extension Certification Training Career Builder Package
Our online lash extensions trainings are NOT pre-recorded videos – they're as LIVE and interactive as it gets! During your training session, you'll meet, talk, and interact with your Certified Xtreme Lashes Trainer in real-time and apply lashes to mannequins and real-life models under direct supervision of your trainer. We also provide all of the tools and technical training necessary to get you up and running for the training (with the exception of a smart phone, tablet, or laptop). Our training packages are set up for success and you'll be on your way to earning an eyelash extension certification in no time. 😀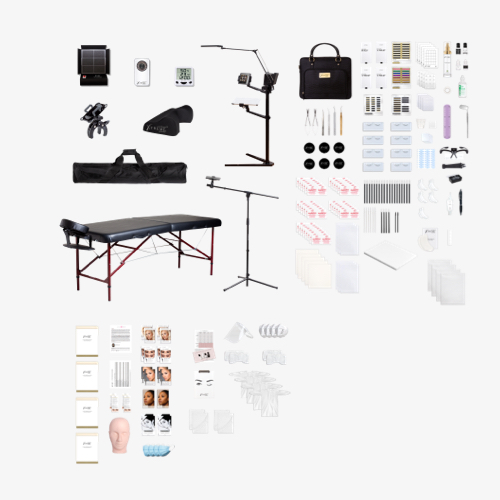 As part of your online lash extensions training, you'll also receive tried and true business-building strategies to help you succeed, with over $1,900 in FREE Lash Supplies, Equipment, & Furniture delivered to your front door. These complimentary supplies will help you in the training and beyond! You'll receive:
Application Supplies that include Lash Extensions, Swiss-made Precision Tweezers, Adhesives, and more!
Equipment and Furniture you'll need to set up your Lash Application Station to start generating income right away.
Xtreme Lashes Aftercare & Cosmetics to help Clients boost their lash longevity. Retail these products to increase your income alongside your lash services.
Read online lash extensions training reviews
Nothing is as powerful as a detailed review from your peers who completed their online lash extensions training. If a company offering online lash extensions training is unable to provide reviews, then they're not for you! We highly encourage you to take a look at what some of our customers have to say and compare to others in the industry. The difference is clear. 😉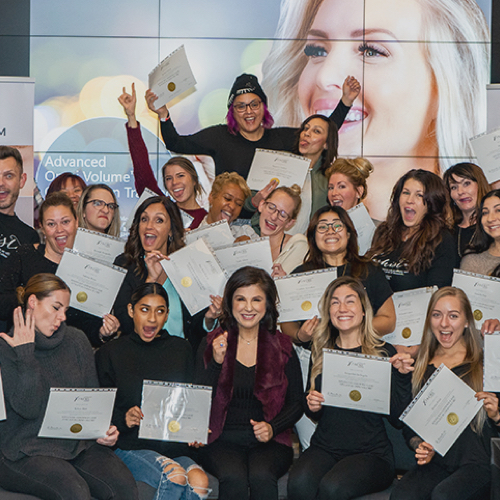 Here are some TrustPilot® reviews from students who completed an online lash extensions training program with Xtreme Lashes by Jo Mousselli®:
"I sure wish I would have known about Xtreme Lashes by Jo Mousselli eons ago!!! This Live online course went way beyond ALL my expectations. Believe me, I did A LOT of research on lash training and in my own opinion this company met all my needs. The trainer I had for my class was phenomenal and so very kind to all the students. I live in a rural area, so this lash class was a perfect fit for me & my needs. I was able to have high quality training online from the comfort of my own home and not have to worry about driving 3-4 hrs for training." – Jenevieve

"It was an excellent training and trainers were very helpful. Definitely better than I expected for an online course. I normally prefer trainings in-person but this course was very educational and learned new tips and tricks for my clients." – Bilhah M.

"Finished my online Omni volume training. I'm so glad I took this class. I'd be lost in the lash world if I hadn't. Rania was great at explaining it all in just 2 days. This is definitely an advanced training and very informative. I love being a part of this team" – Melissa R.
To see more TrustPilot reviews, which verify the identity and creation of each testimonial by our customers, please click here.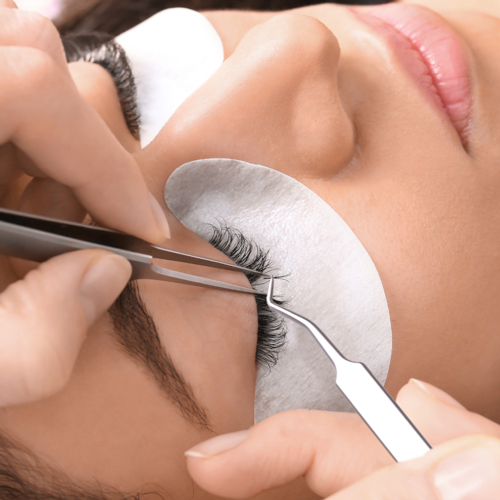 The beauty industry has changed immensely since 2020, and new technology has taken us there. The days of in-person training are declining as the industry shifts to precise online training that can be taken from anywhere. Not tech savvy? Don't sweat it! We will personally train you with live video calls and dedicated Technical Support team members to ensure you are set up for success at your lash extension course.
We realize you have many lash companies to choose from, but with a little comparative research and cross-checking reviews, you'll soon find that the online lash extensions training from Xtreme Lashes by Jo Mousselli checks every box and more.
Still have more questions? Visit our Training Options page or give us a call 833-LASHISTA (833-527-4478) for more information. We're here to help you every step of the way! 
What are you waiting for? ENROLL NOW and be on your way to becoming Lash Stylist!
To stay on top of our Training sales and news from Xtreme Lashes by Jo Mousselli®, subscribe to our Newsletter.